Reading Time:
3
minutes
Winter is coming, so we have compiled a list of tips and simple ways to avoid the chill and keep your workplace healthy this winter.
Key steps to building a safe and healthy working environment are to be aware and considerate of your daily tasks and what you come into contact with while doing your job, as workplace health has become increasingly important in maintaining wellness and positive resolve amongst staff.
We suggest:
1. Good Hygiene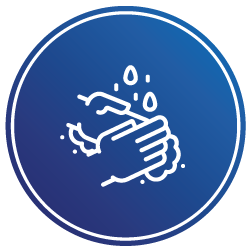 These days, the need for good hygiene is self-explanatory, so it should be ensured that the regular practice of cleaning your hands after eating or touching surfaces is carried out in the workplace as well. When working, it can be hard to step away from the desk to wash your hands, so an easy solution to be reassured that you are keeping your workplace healthy and hygienic is to have sanitizer access for employees and workplace visitors to maintain good hand hygiene in the office. This not only aids in covid-19 practices, but also helps regulate any office germs too.
Good hygiene extends to sharing also. To keep a workplace healthy, sharing of cutlery and other utensils such as cups should be limited or avoided if possible. If staff are sick or unwell, advise them to be mindful and stay home.
2. Regular Workstation Cleaning 
A clean workplace is a healthy workplace. Having a clean workstation manages stress and gets rid of any germs that may have spread during the working day and are stuck on the surface. You should aim to clean desks after lunch and at the end of the working day, with regular cleaning focused on other high-touch areas such as doorknobs and cupboard handles.
3. Maintain your Office First Aid Kit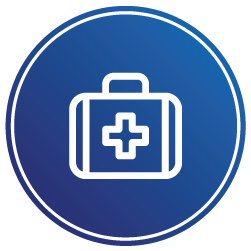 To safely prepare and stay actively healthy, every workplace should have a fully maintained First Aid Kit. A First Aid Kit fit for an office should contain: dressings (lite and non-adherent), antiseptic spray, conforming bandages, tape, cleaning wipes, tweezers, etc. For more information, and to compare whether your office First Aid Kit needs to be replenished, see our previous blog "4 Tips to Servicing & Restocking your First Aid Kit": 4 Tips to Servicing & Restocking your First Aid Kit – The First Aid Kits Australia Newsroom.
If you find that your workplace could be healthier by servicing or restocking your kit, see these helpful and easy links:
For information with servicing of your First Aid Kit: First Aid Kit Servicing
And to Refill your First Aid Kit here: First Aid Kits Refills
4. Take Time to Unplug and Recharge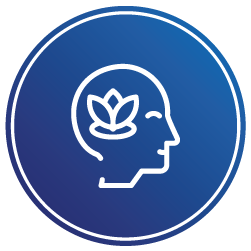 It's easy to get lost in work, and we all want to get our work done on time so that we can get home at the end of the day. However, sitting or doing labouring tasks for long periods of time can be physically straining and puts pressure on your body. It is important to take a step back and have breaks for fifteen minutes or so, to encourage energy levels and refresh your mental charge.
If you find these tips useful share them with your work-mates!
First Aid Kits Australia wishes you a healthy winter!
For all your First Aid and Fire Safety related needs, do not hesitate to contact us 1300 789 541 or visit us at First Aid Kits Australia


by